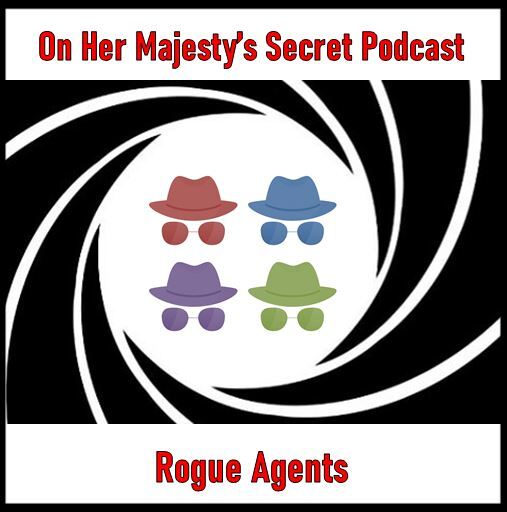 ROOKIE AGENTS PREMIERE! Starring Jarrod Alberich, The Yard Sale Artist - Jason Alberich - Delvin Williams - and Pat Sampson. Now that Pat & Delvin are no longer Rookies, it's time to go rogue!
This episode: 
The official Rookie Agents rack & stack the opening credits theme songs of the first 24 EON Bond films - where will your favorite track land on the list?
A little bonus discussion on Craig's final appearance as 007 and some of the fights we've loved from the franchise. 
Wanna be part of the show? EMail us your questions or comments - feel free to email us an audio file - to: OHMSPOD@outlook.com
If you like our style AND you like comic books, check out the fellas on their other show: The Longbox Crusade at www.LongboxCrusade.com
Be a part of the White Rocket Entertainment family by becoming a patron of the shows-we thank you by name on every episode: https://www.patreon.com/vanallenplexico
Brought to you by White Rocket Entertainment and by Audible.com.
Find links to everything we do at www.plexico.net